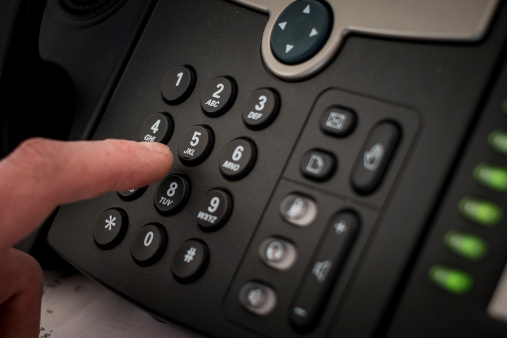 Target audience: Marketing professionals, SEO specialists, PR pros, brand managers, businesses, nonprofits, educators, Web publishers, journalists.
Post by Andrew Lisa
Business owners are always looking to cut corners, save money and streamline their operations. Hosted numbers have allowed me to do all three in the communications department of even my tiny business. Here's how a hosted number can lead to simplicity and savings.
Hosted numbers are phone numbers that are hosted by a third party that answers, fields, routes and forwards calls to the appropriate line. This could be a corporation's call center or a cell phone in the pocket of a self-employed plumber.
Simplicity and cost
When a business subscribes to a hosting service, they don't have to build, secure or maintain their own phone system – whether it's PBX-based VoIP network or a traditional landline-based service through the local phone company. The hosting service handles everything and sends all incoming to the right place.
Toll-free numbers
As discussed in "How Hosted Numbers Can Help Your Business Grow," toll-free numbers have moved away from their original purpose of sparing customers from arbitrary and expensive long-distance costs. But in a world of mobile phones and minutes-based plans, toll-free numbers still have clout.
Toll-free numbers give the impression that a business is established and grounded. They also unify the business's incoming calls to a single number, as opposed to a series of regional numbers. This is especially important for social marketing, where businesses are advertised universally on Twitter or Facebook. Social media marketing companies love toll-free numbers.
Vanity numbers
Toll-free numbers are especially effective when they come in the form of vanity numbers. Vanity numbers are toll-free numbers that spell the name of a business, product, service or acronym. Whether it's for social media marketing companies or an exterminator, the name of your business is easier for customers to remember than an arbitrary series of numbers.
Vanity numbers are easier to remember and have proven to increase calls and sales. They also come with the added bonus of helping branding and marketing. 1-800-FLOWERS, for example, used its vanity number so effectively that their number is their brand.
Updates and upgrades
One of the great benefits of hosted numbers are that – unlike traditional in-house phone networks – upgrades and updates come through simple software installations. No new infrastructure needs to be built, no lines need to be installed and no hardware needs to be maintained.
Hosted numbers can save money and make communication easier for both you and your customer. They help with not just customer service, but advertising and social marketing. With hosted numbers, there is one subscription fee. Let the host deal with all of the headaches while you get down to business.
Andrew Lisa
is a freelance business writer who covers business communications and hosted phone systems. Follow him on
Twitter
.