Choices include Tumblr, SquareSpace, Weebly, LiveJournal (oh, and WordPress)
Guest post by Andrew Lisa
The question I probably get asked the most is, "If I'm already on Twitter and Facebook, do I still need to blog?" It's a trick question.
If you're using Twitter and Facebook — or Pinterest or whatever else — you are blogging. They can call it social media or microblogging or whatever they want, but if you're updating a personal page with text, photos, videos, or some combination of all of them, you're already blogging.
For those of us who want to break the mold, get out on our own, and leave the constraints and privacy concerns of social media behind, follow this guide for determining which of the seemingly endless blog sites is best for you or your business.
Support
I'm not a tech guy. If something goes wrong on the back end of my blog, I want help. Make sure your blog host has 24/7 tech support, whether it's through phone or tech chat, an FAQ section, and/or a member forum where you can bounce ideas off of people who may have had the same problem before you.
Cost: Not too much!
The truth is, you don't have to pay much — or anything — at all to have an awesome blog. Most hosts offer a free package with elective add-on upgrades at a cost. Start with the basic package that comes for free. You'll probably find you won't need much more.
The big names: WordPress and Blogger
The two biggest, most well-known, most used, and longest running blog hosts — by far — are WordPress and Blogger. They're the 800-pound gorillas on the block for a reason. They're reliable, they're easy, they're free or low-cost, and they can be customized to your specific look and feel. Blogger has become the platform of choice for multitudes of spammers (in addition to all the good guys), so WordPress may be a smarter choice.
Note that WordPress comes in two flavors: WordPress.org is free, though you have to download the software to run on a Web server of your choice. Tens of millions of people have taken that route because WordPress.org is open source and it provides thousands of free plug-ins, or add-ons, that can spiff up your blog in a blg way. WordPress.com is the company's hosted solution for a monthly fee — free and ad-supported for the basic plan, $99/year for the premium plan.
Tumblr
I like Tumblr because it's intuitive to the Facebook and Twitter concepts with which we're all so familiar. It centers around the concepts of "liking" and "reflagging" back to your Tumblr blog. If you have a visually oriented business or profession, this may be the choice for you.
Xanga
Still wildly popular with the younger crowd, Xanga has credibility through its longevity. It's been around since 1999, when it was founded as a site for book and music lovers to post reviews.
Weebly
I find Weebly's themes and overall ease in usability to be underrated. Weebly has sleek, modern themes that look and feel more like a polished website than a blog. It also offers apps that are compatible with Apple and Android.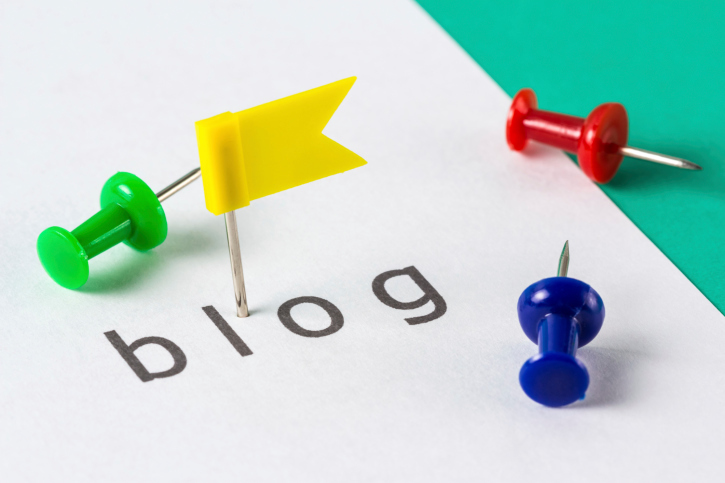 LiveJournal
LiveJournal also dates back to 1999 and is widely used by political pundits for commentary — especially overseas. It has the ability to link all posts to social media accounts and offers paid upgrades, but 95 percent of its users are on the free basic package.
SquareSpace
SquareSpace is another good choice. It's perhaps the most elegant of the lot — a great choice if you have a lot of strong visuals or designs you want to show off. And it offers a built-in store, so you can offer an ecommerce component ("Create your own store"), including shipping and inventory control. We like the customizable award-winning templates — check out the Momentum theme. It's also adaptive, so it adjusts to small screens on handhelds or 30-inch monitors. Cost is $8/month for the standard plan to $24/month for the business plan, including unlimited pages and bandwidth. Use TWIT6 to get a 10 percent discount.
Blogetery
Powered by WordPress, you'll have the security of the biggest name in blogging behind you. With Blogetery, you can choose from dozens of themes, embed widgets, upload podcasts, and try out plug-ins. It offers tutorials, support forums, video guides, and documentation.
This isn't a comprehensive list — TypePad and MovableType are still around — but it should help you get started.
Blogging is awesome. It can be a creative outlet or a profitable venture. Start with this list, visit each site, do your homework, and see which one is right for you. When you finally find your match, get blogging!
Andrew Lisa
 is a freelance writer living in Los Angeles. He covers the blogosphere and profiles business leaders such as 
Steve Wynn
. Reach him on Twitter at
@andrewscottlisa
.