Photo courtesy of robert_a_dickinson (Creative Commons)
Monitor and make strides to develop the reputation you want
Guest post by Debbie Allen
Through my own experience as an online marketer, content writer and blogger, I know that online reputations are very important. I also know that just a few years ago there was a very popular saying that was used by some of the so-called online gurus, and that was to "fake it until you make it."
Unfortunately, faking it may have ruined many people long before they had any chance of making it. You can't hide from a bad reputation.
The truth is the public is not stupid. They can see through the nonsense that some marketers put out there. People appreciate being treated with respect and dignity.
Practicing online reputation management
What can damage your reputation? Taking shortcuts, compromising your brand, Losing sight of your audience and their needs. Customers have to take top priority.
Every business has an online reputation. And the reality is that every business should practice regular online reputation management. One person's reputation is another person's online gossip. But the bottom line is that businesses need to deal with content about their brand regardless of the report's veracity or legitimacy. Ignore just a few complaints and it can result in long-term problems for your business.
Here, then, are five tips on how to help repair your business's damaged reputation:
Routine monitoring
1Routinely do searches for your name, business name, product names and related terms. Visit the pages to follow up with any reviews or comments. Remember to be professional and to present the business as caring and respectful.
Business blog
2Develop a business blog. This is an ideal place to add positive information about your business. You can update content often, which means it will help bury negative content more quickly from Google's search engine results. Don't leave it to just traditional media and outside bloggers to tell the story of your business.
Social media sites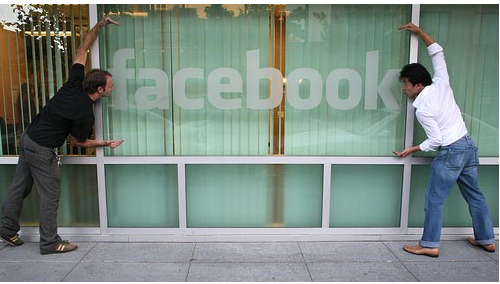 3Set up profiles at social networking sites and create updates on Facebook, Google Plus and Twitter. Social networking offers great opportunities engage with your target audience and build up a community of goodwill. This is the ideal place to address any questions or concerns about your services or products.
Add more content
4Add more positive content about your business. Online reputation management is all about trying to manage how others perceive your business. One of the best ways to do that is to add more and more positive content about your business through a variety of channels. This can be in the form of press releases, new content at your website or other online content. One word of caution: Make sure the information is true.
Get more reviews
5Encourage customer reviews. If you provide great products and services – and I'm sure you do – then why not encourage customer reviews? Most of them are sure to be positive and you can address those that are not. Depending on your business sector, make sure you have an accurate listing on Yelp, Foursquare, Zagat and newer services like Raved.
Create a business you are proud of and a glowing reputation will develop – but you will have to nurture it.
Develop the reputation you want
It can take years to develop the online reputation you want, but without proper care it can come crashing down quickly. If your reputation is damaged and you feel the situation is hopeless, don't give up, contact a company like Reputation.com. Even in the worst case scenarios, they can help.
If your reputation is untarnished, work to keep it that way. Develop the habit of monitoring what is being said about you and your business online. That gives you the opportunity to take action in some way. I believe that if you make customer care a priority, most other things will fall into place.
What do you think, and how do you address reputation issues?